The movie Confessions of a Shopaholic has lots of good lessons about debt and credit card use and how you can quickly start to drown without even realizing it. This is what happens to Rebecca in the movie until she collects around 16,000 dollars in debt.
This movie was released in 2009 and produced by PJ Hogan. It is a funny movie with lots of good advice with money. The main character has tons of credit card debt and is being harassed by a debt collector named Derick Smeath. In the beginning she wants to work for a fashion magazine, Alette, but through a series of events she ends up working for a financial magazine. She starts off writing an artical comparing buying a cashmere sweater is like using a credit card and other things that are simple and easy to relate to. This gains her a lot of fame as a writer under the name the "The Girl in the Green Scarf" as a financial guru. She eventually gets on TV where she is confronted by her debt collector and is embarrassed on national TV.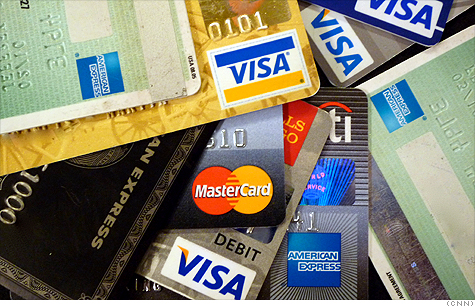 Rebecca's biggest problem is that she has 12 credit cards and a bad shopping problem but she does do things to help herself like canceling lots of her credit cards having a yard sale and going to meetings for being a shopaholic. Rebecca breaks several times and goes on huge shopping sprees and even melts a block of ice she put a credit card in so she can go shopping and put herself in even more debt. Rebecca should have been saving money so she could keep paying off all her debt instead of the mindless shopping or she could ask her parents who have always been really good with money.